If this is your first visit to SUPPORT.BENNETTIG.COM you need to get an account to sign in.
Once you have an account you can view all the guides, open tickets and see the status and history of your tickets.
On this site in the upper right hand corner you should see a link for SIGN IN. Click it.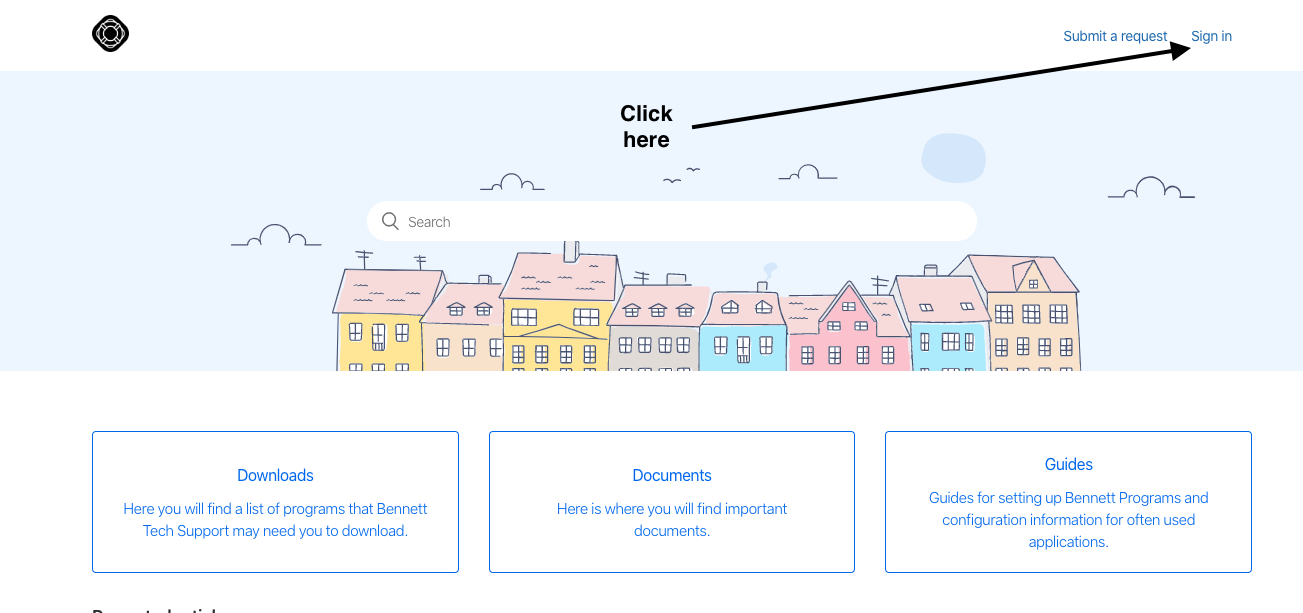 Then click SIGN UP.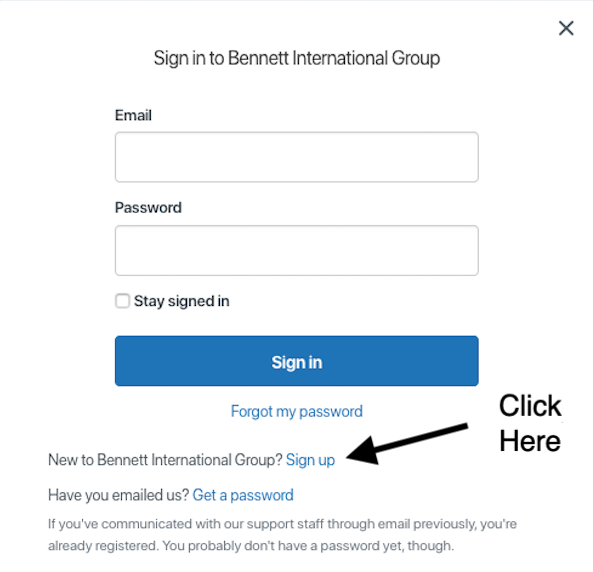 Fill out the form with your Name (Firstname Lastname with spaces) and Email address
Click the I'm not a robot box....only if you aren't! You may be prompted for validating you aren't a robot.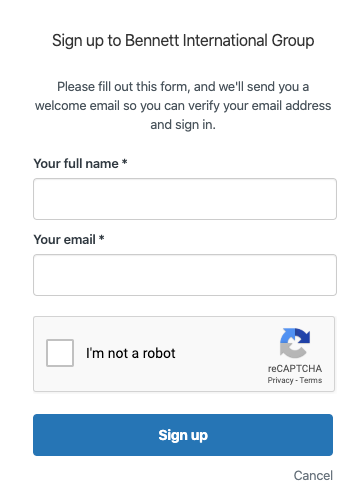 IF YOU GET AN ERROR STATING THE EMAIL IS IN USE. CONTACT US AT TECH.SUPPORT@BENNETTIG.COM. THAT MEANS YOUR ACCOUNT IS ALREADY SETUP AND WE JUST NEED TO RESET THE PASSWORD!
Otherwise, You should then receive an email to the address you listed in the above form. In it you will receive a link.

You will be prompted to setup a password for this site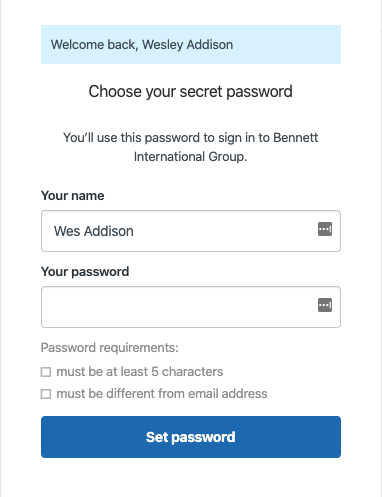 Make sure your password meets the requirements and that you remember it!
After that you are signed up! You will see more items you have access to now and previous or current tickets that are open in your name!